The PlayStation 2 (プレイステーション2, Pureisutēshon Tsū, officially abbreviated PS2) is a sixth-generation video game console manufactured by Sony. The successor to the Playstation, and the predecessor to the PlaySation 3, the PlayStation 2 forms part of the PlayStation Series of video game consoles. Its development was announced in March 1999 and it was first released on March 4, 2000 in Japan. Its primary competitors were Sega's Dreamcast, Microsoft's Xbox, and Nintendo's Gamecube.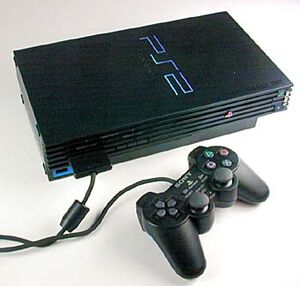 Ad blocker interference detected!
Wikia is a free-to-use site that makes money from advertising. We have a modified experience for viewers using ad blockers

Wikia is not accessible if you've made further modifications. Remove the custom ad blocker rule(s) and the page will load as expected.